Securing Your Electronics from the Elements
With LPMS' Low Pressure Molding, we provide a powerful and efficient solution for waterproofing your sensitive electronic components.
LEARN MORE
Waterproofing Electronics
with Low Pressure Molding
In the field of water­proofing electronics, Low Pressure Molding (LPM) technology plays a revolutio­nary role. LPMS USA is your reliable partner in this field, providing a comprehensive array of innovative products and services for protecting electronics in harsh environments. With our ex­per­tise, innovative solutions, and customer-focused service, we make waterproofing electronics more efficient and cost effective. Learn more about how we can ensure waterproof security for your electronics.
LPMS USA
Equipment & Materials
Low Pressure Molding Equipment
LPMS USA offers the widest variety of equipment platforms on the market
Low Pressure Molding Materials
LPMS USA offers an extensive portfolio of low pressure molding materials
Waterproofing Electronics
Made Easy with Low Pressure Molding
The Low Pressure Molding (LPM) technology is an innovative procedure for waterproofing electronics, employing thermoplastic hot melt adhesives. This process shapes the material around the electronic components using low pressure and comparatively low temperatures, thus ensuring a water-resistant seal.
In the course of the LPM process, a specialized LPM adhesive resin is used, which is melted in a melting reservoir and then injected into the mold at low pressure. The mold-set, made of stainless steel, securely holds the inserted electronics for encapsulation. With the reduced pressure and low temperature, the adhesive material is gently molded around the electronics, forming a watertight seal without damage.
Waterproof Sealing:
The Low Pressure Molding process ensures a lasting, waterproof seal around electronic components, providing protection against water, dirt, and other environmental influences.
Gentle to Sensitive Components:
Low Pressure Molding ensures sensitive electronic components are treated with care, avoiding damage or deformations due to high temperature and pressure in the molding process.
Fast Process:
Low pressure molding enables swift and efficient waterproof housing production for electronic components, reducing time compared to other techniques like potting, conformal coating, gasket sealing or laser welding.
Enhanced Durability:
Low Pressure Molding creates a durable housing for electronic components, increasing their resilience and longevity in demanding environments.
Flexibility:
Low Pressure Molding allows for the shaping of the encapsulant in various forms and sizes, meeting the unique requirements of the electronic components.
Cost Efficiency:
Efficient material use and swift process make Low Pressure Molding cost-effective. It requires fewer materials and can reduce production time.
Applications
of Low Pressure Molding
Low Pressure Molding is especially advantageous in fields like automotive, medical, agriculture, telecommunications, white goods, and consumer electronics, where a watertight seal for electronic components is critical. Leveraging the LPM process significantly enhances reliability, protection, and performance in these applications.
Protect with Low Pressure Molding – it's that simple
Learn more about low pressure molding and its advantages and applications.
Reliable, Repeatable Tooling
Quick-turn prototype tooling, production inserts and modifications are made in LPMS USA's on-site tool shop
Why Choose LPMS USA
for Waterproofing Electronics
LPMS USA is your partner to:
Create – collaborate – construct
With a wealth of experience in the field of electronic waterproofing, we at LPMS USA specialize in this unique technology. Our in-depth understanding of the challenges and requirements for protecting electronic components from harsh environments makes us your trusted partner in this field.
At LPMS USA, we are dedicated to providing innovative solutions for waterproofing electronics. We are major contributors to the latest advancements and technologies in this field and are continuously striving to enhance our products and services.
Our products and services stand out for their high quality and reliability. We leverage cutting-edge techniques and materials to ensure effective sealing of electronic components, thus guaranteeing their protection from harsh environments.
LPMS USA is 100% dedicated to the customer's positive experience. We work closely with our clients to offer tailored solutions that meet the specific requirements of each project.
Our waterproofing solutions are utilized across various electronics industries, including automotive, aerospace, medical, military, consumer, and many more. This broad industry expertise allows us to respond to diverse needs and offer customized solutions for different applications.
Industry Leadership & Global Reach
As the largest global low pressure molding equipment provider, LPMS USA demonstrates industry leadership and extensive worldwide reach, delivering top-quality waterproofing solutions globally.
Explore our comprehensive brochure and discover more about our low-pressure injection molding offerings, including equipment, materials, and services. Learn how LPMS USA can benefit your production needs.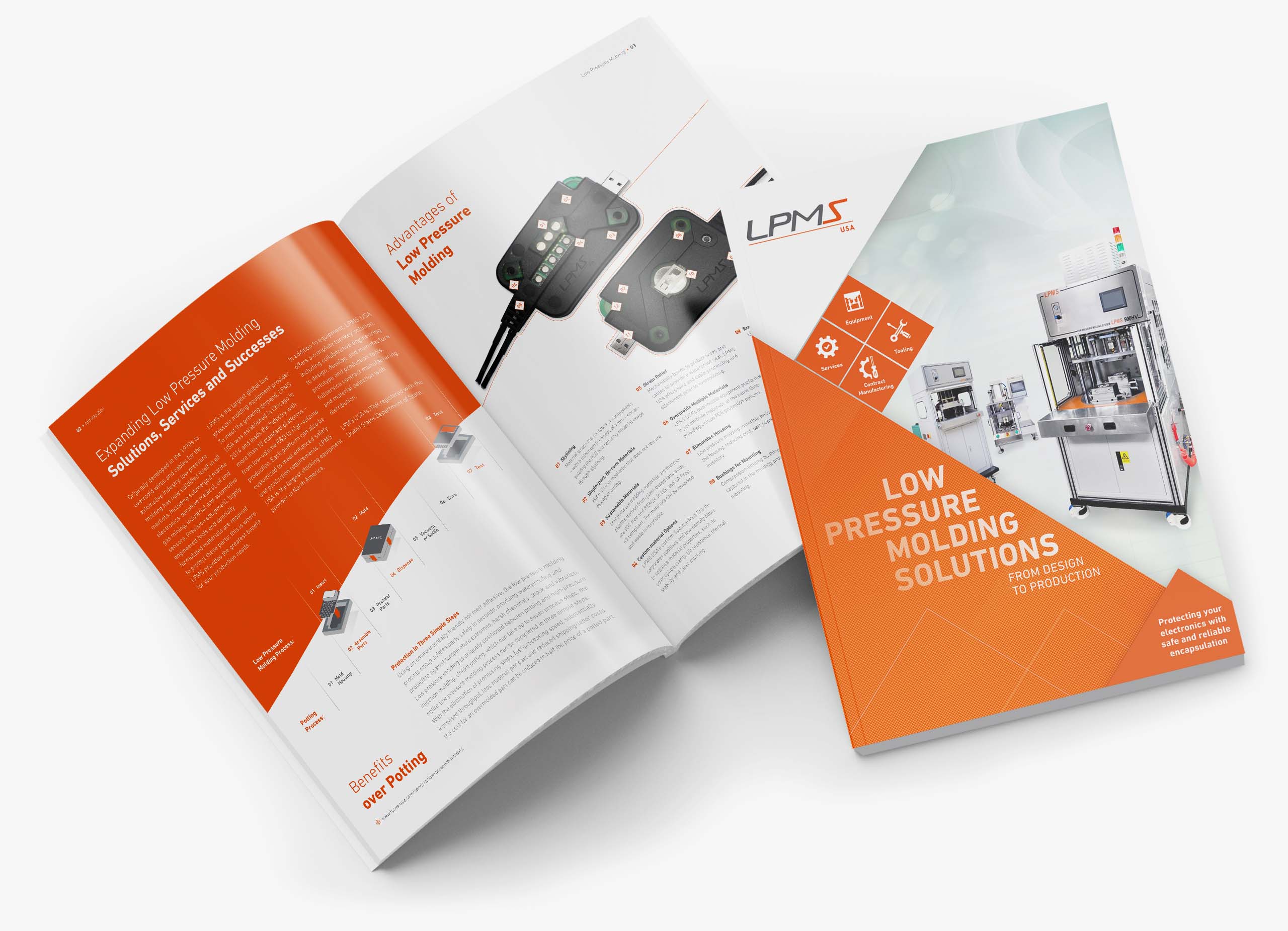 LPMS USA is the only low pressure molding equipment provider with its own ISO 9001-certified and ITAR registered and compliant production facility
Unlike potting and other encapsulation techniques, the entire low pressure molding process can be completed in three fast, simple steps
Our low pressure molding solutions open up great savings opportunities for you. Use our cost savings calculator to identify your individual savings potential.
LPMS USA
1441 Branding Lane, Suite 110
Downers Grove, IL 60515 USA
Tel: +1 (800) 353-7773
Tell us about your project, and an LPMS USA representative will contact you directly