Nearly unlimited material options.
Overmolding Material
Distribution
LPMS USA is an authorized distributor for the top overmolding material suppliers – Henkel, Bostik and Toyobo – providing an expansive, complementary material portfolio. LPMS USA's on-site material scientists specialize in material selection, confirming the right material is selected for your application, such as water­proofing electronics.
With our know-how, we advise you professionally and in detail about the available materials from our suppliers and, as a certified sales partner, find the right overmolding material for you. You can rely on us to always provide you with the best material for your individual application.
Get to know our manufacturers here and learn more about their overmolding materials. Of course, we will also be happy to answer any further questions you may have.

Brighton Science
Surface Analyst
Revolutionize manufacturing with the Surface Analyst by Brighton Science. Accurately assess substrate wettability, enhance product quality. Partner with surface analysis experts for reliable results. Read more about this state-of-the-art solution.
Do you need help finding the right material for your needs? Do you have problems ordering your usual materials? We can help you find alternatives so you can quickly get the material you are looking for.
Low pressure molding solutions from TECHNOMELT
Henkel's expansive TECHNOMELT line of overmolding hot melt materials delivers exceptional electrical insulation and excellent temperature, vibration and solvent resistance.
With its TECHNOMELT product range, Henkel offers diverse and high-quality low-pressure overmolding materials. These overmolding materials are a single-material solution that have particular benefits over other multi-stage, multi-material PCB protection processes: The three-step process of placing parts in the mold, molding and testing eliminates the need for unsightly two-component material mixtures, part preparation (masking), long curing times and material waste in low-pressure molding. This makes the process much cheaper, easier and more efficient.
Diverse and sustainable overmolding material
In addition to these many benefits in the manufacturing process, the overmolding material from Henkel offers further positive properties: it is a sustainable solution and can be used in many different areas of application.
A long shelf life of over 2 years, solvent-free and 80% of the raw materials are based on renewable raw materials (vegetable oil) – these are just some of the sustainable properties of these low-pressure materials. It can be used, for example, for sensors in the automotive industry or applications in the field of LED lighting.
For more information on the properties of TECHNOMELT materials and possible applications, please refer to the brochure.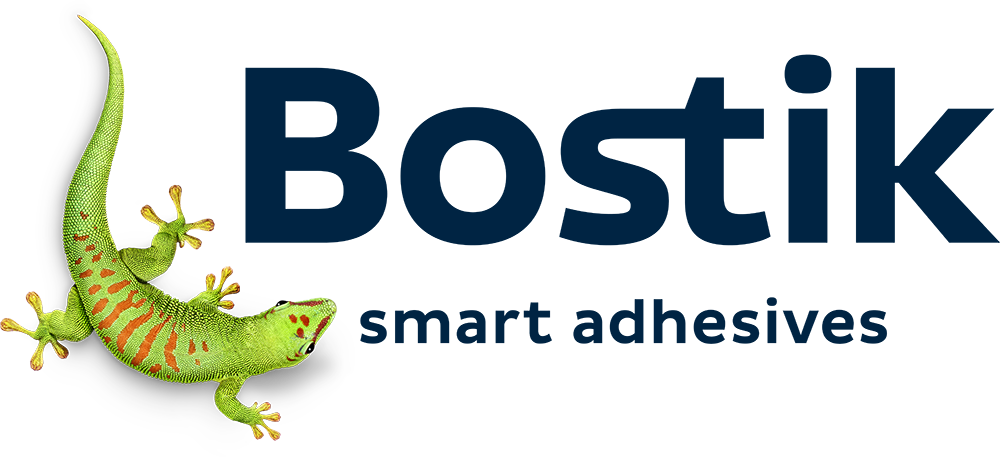 Smart Hot Melt Polyamides from Bostik
Multipurpose with high resistance to temperature and oil, Bostik's Thermelt adhesives offer easy processability at low pressure and low temperatures.
An Arkema company, Bostik formulates industrial adhesives at a global scale. Designed to improve operational efficiencies and aid in sustainability efforts, these adhesives also enhance product functionality and durability overall. Bostik's LPM solutions notably include Thermelt, a comprehensive range of polyamide hotmelt adhesives tailored to customers' individual needs. These multi-purpose adhesives are highly resistant to temperature and oil, and are easily processed at low pressures and temperatures, enabling them to encapsulate even fragile, sensitive electronics for the most demanding environments.
Experienced Global Solution Partner
In addition to the high-quality overmolding material, Bostik offers extensive know-how as a pioneer in the development of low-pressure injection molding technology. Through a global R&D network and knowledgeable technical support teams, the best solutions are found for customers – individually tailored to each customer's requirements.
Learn more about the company and its products in the Bostik brochure.

Overmolding Material
from Toyobo
Toyobo's Vyloshot thermoplastic copolyesters protect parts from water and shock, offers high reliabilty, easy processability, low-temperature flexibility and are compressible.
Toyobo, as a supplier of overmolding material, offers VYLOSHOT™ (co-polyester resin), a wide range from basic grades to brands with high adhesive strength. At the same time, the material has excellent heat, moisture and chemical resistance. It is also available in various colors such as black, white and natural.
Fields of application of VYLOSHOT™
VYLOSHOT™ hot melt adhesive, a co-polymerized polyester, meets IP 67 sealing requirements and protects sensitive electronics from shock and vibration. The material is widely used for sealing in the electrical, electronics, medical, etc. industries, especially for sealing substrates in the automotive industry.
Read the brochure to learn how much the low-pressure molding process with VYLOSHOT™ increases productivity and how the performance of Toyobo's overmolding material looks in detail.
LPMS USA's Spectra-Melt line of molding products incorporates cutting-edge additives and low-density fillers to enhance materials' properties.
Spectra-Melt Complementary Materials range from cleaner to primer products and have been developed to support you as best as possible.
Our low pressure molding solutions open up great savings opportunities for you. Use our cost savings calculator to identify your individual savings potential.
LPMS USA
1441 Branding Lane, Suite 110
Downers Grove, IL 60515 USA
Tel: +1 (800) 353-7773
Tell us about your project, and an LPMS USA representative will contact you directly