Low Pressure
Molding Solutions
Low pressure molding solutions from design to production.
LPMS USA leads the industry with more than 10 standard platforms – from low-volume R&D to high-volume production. Each platform, capable of meeting diverse needs such as water­proofing electronics, can be customized to specific customer and production requirements. LPMS USA also has the largest equipment inventory in North America, so you can be sure that LPMS USA will have the equipment you need, when you need it.
In addition to equipment, LPMS USA offers a complete turnkey solution, including collaborative engineering to design, develop and manufacture prototype and production tools, full-service contract manufacturing, and material selection and distribution. Our comprehensive approach ensures effective solutions for a variety of applications, such as electronic water­proofing, leveraging our expertise in low pressure molding.
Low Pressure Molding Equipment
LPMS USA offers the widest variety of equipment platforms on the market
Low Pressure Molding Materials
LPMS USA's Spectra-Melt line of molding products incorporates cutting-edge additives and low-density fillers to enhance materials' properties
Explore our comprehensive brochure and discover more about our low-pressure injection molding offerings, including equipment, materials, and services. Learn how LPMS USA can benefit your production needs.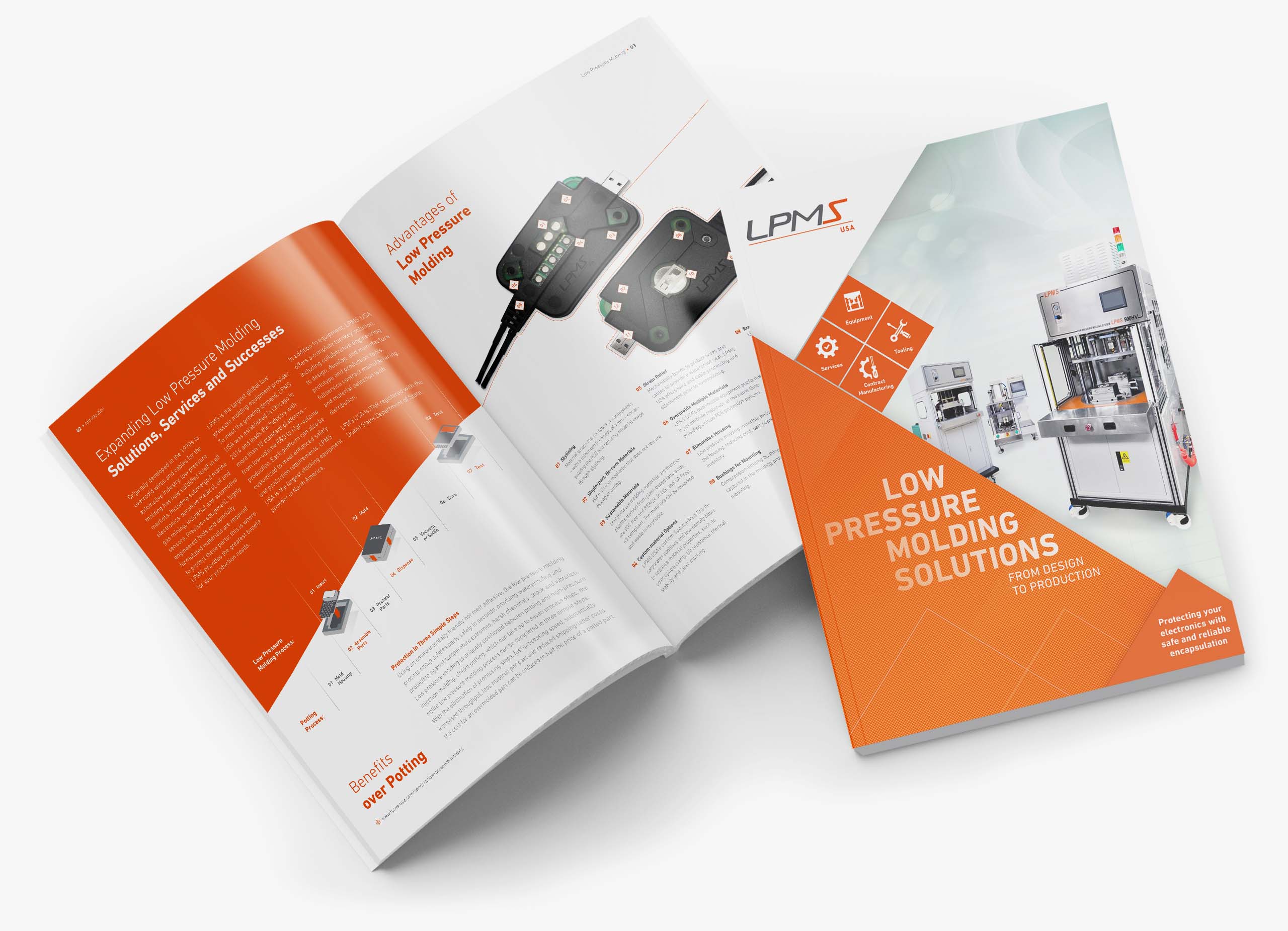 Introducing the LPMS-USA External Melt Tank Charging Station: Revolutionize your molding equipment efficiency with our latest innovation …
read more
Date:    February 6 to 8, 2024
City, State: Anaheim, CA
read more
Date:     February 13 to 15, 2024
City, State:  Myrtle Beach, SC
read more
Date:     April 9 to 11, 2024
City, State:  Anaheim, CA
read more
new collaboration factsheet
LOCTITE Medical Molding Materials
Take a look at the factsheet to LOCTITE medical molding materials in connection with LPMS USA equipment.
Reliable, Repeatable Tooling
Quick-turn prototype tooling, production inserts and modifications are made in LPMS USA's on-site tool shop
Visit our video area and learn more about low pressure molding and it's advantages and applications!
Low Pressure Molding Materials
Wide Range of Materials Solutions
LPMS USA offers an expansive, complementary low pressure molding material portfolio
LPMS USA is the only low pressure molding equipment provider with its own ISO 9001-certified and ITAR-compliant production facility
Unlike potting, the entire low pressure molding process can be completed in three fast, simple steps
"When it comes to low pressure molding solutions and Henkel product distribution, LPMS USA is a great partner to collaborate. Great service and customer experience as a business rule! We thank the sales support team for exceeding our expectations."
David Palos – Division Sourcing Manager
"LPMS USA has been a great partner to collaborate with as we develop new products that require low pressure overmolding. The LPMS USA team is very knowledgeable about the latest materials, their properties and processing considerations. Their equipment and application tooling are cost effective and reliable. I wouldn't hesitate to recommend LPMS USA to any company requiring expertise or equipment for low pressure overmolding."
Tom DeWitt – Engineering Manager, Grote
"We have worked with LPMS USA since the beginning. The equipment has been a profitable asset to our company, and the service we receive from the entire team has been excellent!"
Mike Burman – VP Sales and Engineering, ACI
"We've been using LPMS USA for contract overmolding services for years, and they have proven themselves to be a reliable partner that delivers high-quality parts on time. LPMS USA's engineering staff's technical knowledge of low pressure overmolding is best in class. We expect to use them in more projects in the future."
Thomas Thuruthumaly, Principal Project Engineer

Protect with Low Pressure Molding – it's that simple
Learn more about low pressure molding and its advantages and applications.
Our low pressure molding solutions open up great savings opportunities for you. Use our cost savings calculator to identify your individual savings potential.
LPMS USA
1441 Branding Lane, Suite 110
Downers Grove, IL 60515 USA
Tel: +1 (800) 353-7773
Tell us about your project, and an LPMS USA representative will contact you directly