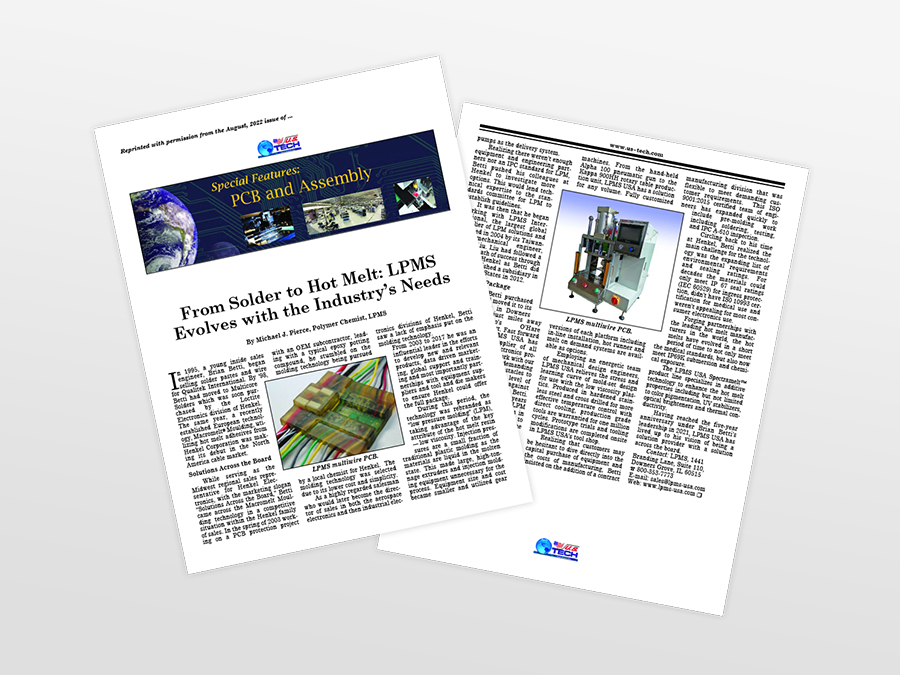 The Evolution from Solder to Melt
How did LPMS USA evolve into the company it is today? The most important thing in the company's development history has always been to find solutions to the most current customer requirements and challenges. As such, LPMS is always evolving with the needs of the industry and therefore focuses on efficient melting technologies. Learn more about LPMS' evolution from solder to melt in this U.S. Tech Magazine article.
Our low pressure molding solutions open up great savings opportunities for you. Use our cost savings calculator to identify your individual savings potential.
LPMS USA
1441 Branding Lane, Suite 110
Downers Grove, IL 60515 USA
Tel: +1 (800) 353-7773
Tell us about your project, and an LPMS USA representative will contact you directly