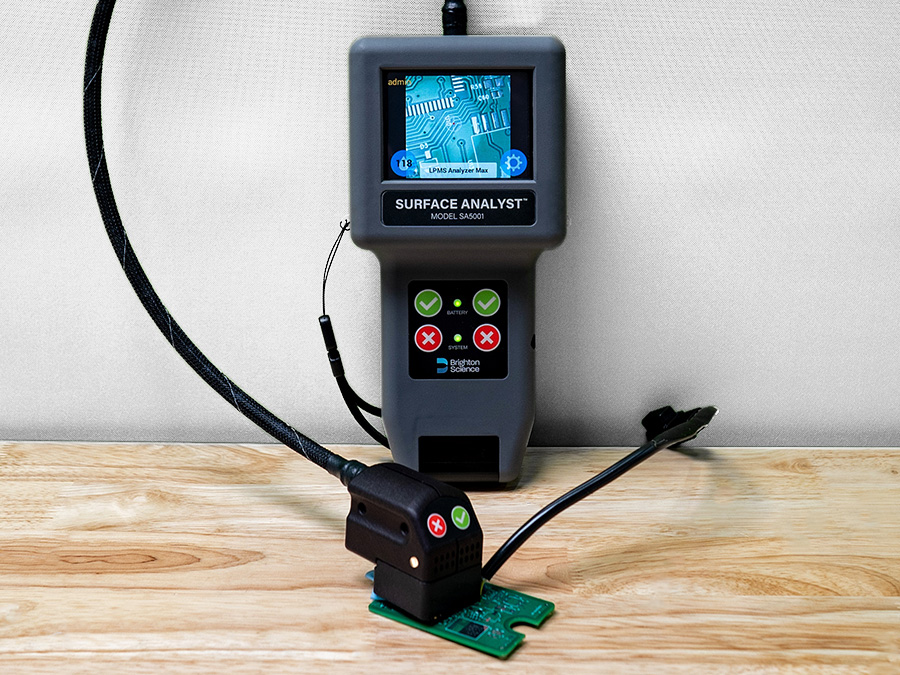 Surface Analyst by Brighton Science
Introducing the Surface Analyst by Brighton Science: Revolutionize your manufacturing process by eliminating adhesion failure. We are proud to partner with Brighton Science, a leading company in lab equipment, to bring you this cutting-edge solution for measuring substrate wettability.
The Surface Analyst empowers you to accurately assess the wettability of any substrate, enabling you to make informed decisions and recommend the ideal molding resin for optimal adhesion results. Say goodbye to costly adhesion failures and hello to enhanced product quality and performance.
With the Surface Analyst, you gain valuable insights into the surface properties of your substrates, allowing you to select the most suitable resin for your specific application. By leveraging this advanced technology, you can confidently choose the right materials, reduce production defects, and improve overall product durability.
Brighton Science, renowned for its expertise and innovation in lab equipment, has developed the Surface Analyst with the highest standards of precision and reliability. Our partnership ensures that you benefit from their extensive knowledge and cutting-edge research in surface analysis.
Don't let adhesion failure hinder your manufacturing process any longer. Take control of your production quality with the Surface Analyst from Brighton Science. Visit our website to learn more about this game-changing solution and how it can optimize your adhesion processes. Together, we can achieve unparalleled results and drive your business towards success.
Our low pressure molding solutions open up great savings opportunities for you. Use our cost savings calculator to identify your individual savings potential.
LPMS USA
1441 Branding Lane, Suite 110
Downers Grove, IL 60515 USA
Tel: +1 (800) 353-7773
Tell us about your project, and an LPMS USA representative will contact you directly