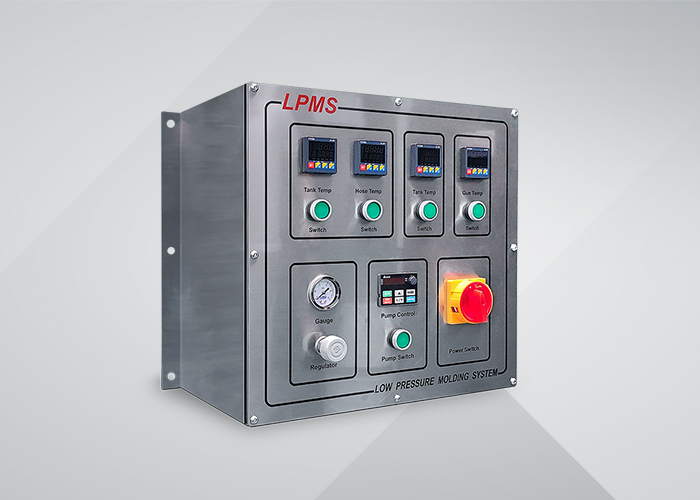 New Product: External Melt Tank Charging Station
Introducing the LPMS-USA External Melt Tank Charging Station: Revolutionize your molding equipment efficiency with our latest innovation. We understand that time is of the essence in your production process, which is why we have developed this cutting-edge solution to streamline your tank changeovers.
Our External Melt Tank Charging Station empowers customers to preheat their tanks and seamlessly transition from one tank to another on their molding equipment. Unlike standard machines that limit you to connecting and heating up just one melt tank, our solution unlocks a new level of flexibility and productivity.
Imagine the possibilities: No more tedious waiting for tanks to heat up or wasting valuable time during tank changeovers. With our charging station, you can effortlessly switch between tanks, reducing downtime and maximizing your overall output. Stay one step ahead of the competition by optimizing your workflow and minimizing unnecessary disruptions.
The LPMS-USA External Melt Tank Charging Station is engineered with precision and built to the highest quality standards. Our team of experts has carefully crafted this solution to ensure seamless integration into your existing setup, regardless of the equipment you currently use. With its user-friendly interface and intuitive controls, you'll experience a hassle-free transition between tanks, giving you a competitive edge in the market.
Invest in efficiency, productivity, and time savings with LPMS-USA. Discover how our External Melt Tank Charging Station can transform your molding process and propel your business to new heights. Contact us today to learn more and unlock the full potential of your production capabilities.
Our low pressure molding solutions open up great savings opportunities for you. Use our cost savings calculator to identify your individual savings potential.
LPMS USA
1441 Branding Lane, Suite 110
Downers Grove, IL 60515 USA
Tel: +1 (800) 353-7773
Tell us about your project, and an LPMS USA representative will contact you directly